What To Do In Chiang Mai In 3 Days [the best ideas]
Planning a DIY tour in Chiang Mai and wondering what to spend 3 days doing? This travel article will bring some perspective to your options. This is not a Chiang Mai travel blog written by a fleeting sojourner. I have lived here since 2002 and have an appreciation that 3 days in Chiang Mai is not really enough … but here goes …
Visitors guides and blog posts about what to do in Chiang Mai are abundant. I'm not aiming to add to the assortment. Instead, I'd like to share from my experience as to how you can enjoy a few days in the old capital of the Lanna Kingdom.
Chiang Mai was my home of sixteen years. It's a city I love and still the closest city to where I now live. I moved a little south, near Doi Inthanon, about 18 months ago. Here the pace of life is even more relaxed than in the 'Rose of the North.'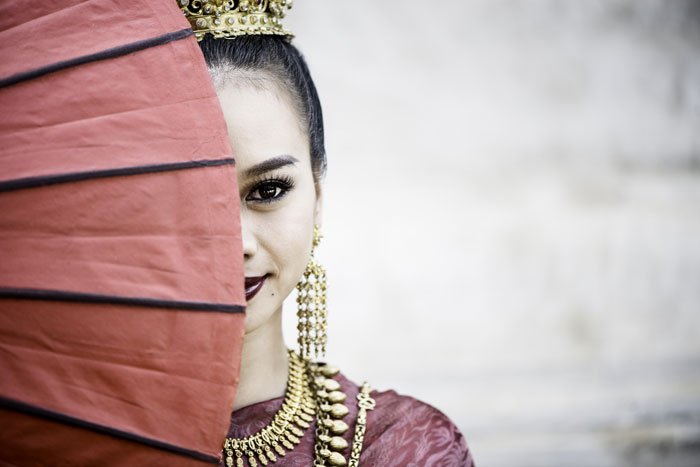 There's More To Chiang Mai Than Meets Your Eye
Glancing through the guide books and travel websites you might think all there is to do in Chiang Mai is to visit temples. It's not true. There is a myriad of other cool things to see and do in Chiang Mai. But you should not neglect to spend some time at these historic places of worship. Temples are central to the culture and the experience of it.
Skip the more touristed temples altogether if you are more interested in a tranquil experience. There are plenty of temples off the beaten track. These are where you can contemplate life without being disturbed by the selfie-taking masses. It's up to you how many you want to visit, but do leave time to explore more than the most popular ones.
Throngs of tourists visit all the main Buddhist temples every day, both Thai and foreigners. Some of the most interesting temples rarely receive a mention on travel blogs or in guide books. They're the ones I'll encourage you to visit.
Typical Tourist Choices
Cooking classes, elephant sanctuaries, and massages are all popular things to do in Chiang Mai in 3 days, but they're also a dime a dozen. For a more authentic experience of any of these activities, steer clear of the most prominent. Believing the most popular reviews won't always lead you to the best experience though.
I know of one top-ranked cooking school on a popular travel site who have tons of great reviews. Their cooking school experience may well be mouth-watering, but they gain so many reviews by offering an incentive of a free gift for anyone who writes a positive review before they leave after the lesson.
If you want to find the best Chiang Mai attractions, don't regard the ones at the top of the lists too highly.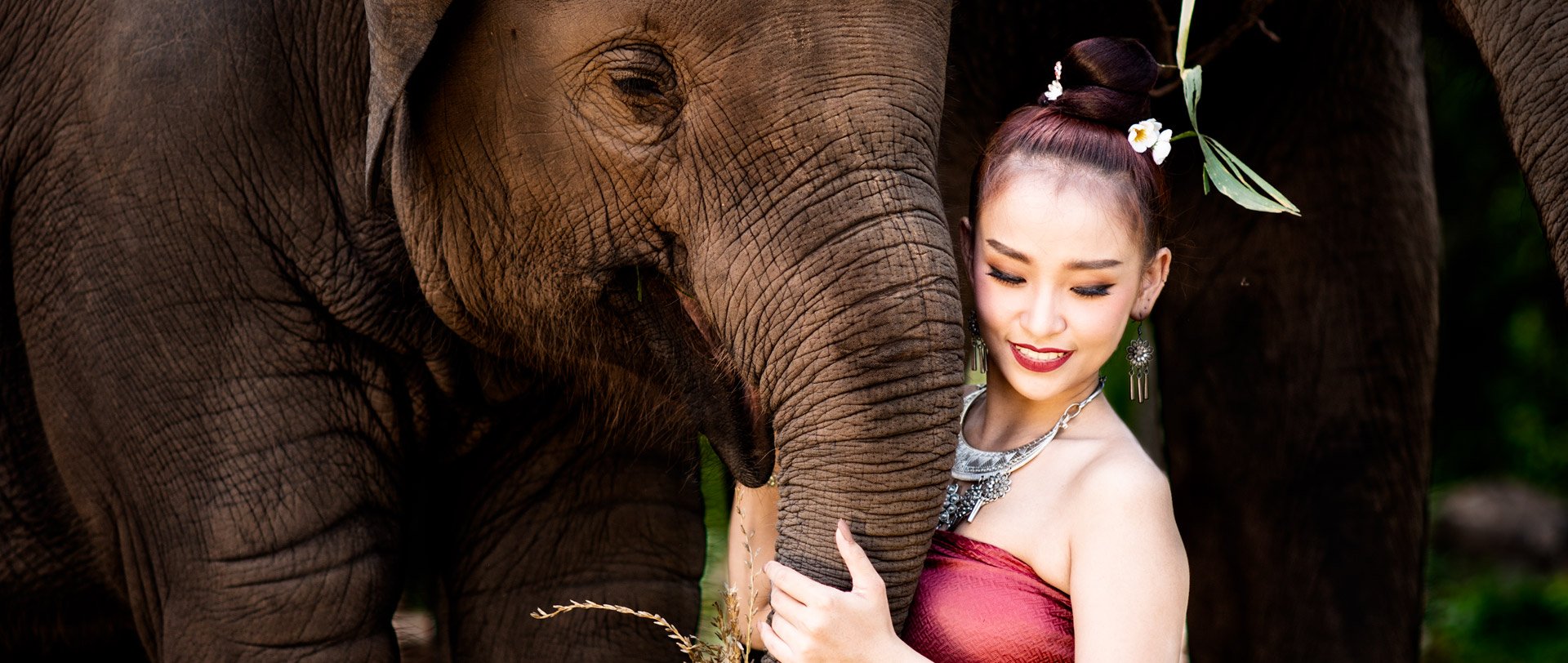 Elephant sanctuaries get a lot of mixed reviews. One, in particular, promotes themselves fervently as the only ethical place to interact with elephants. Their PR material often reads like propaganda against every other elephant park in Thailand. Most bloggers who visit will write a positive review based on the advertising and PR material without having experienced a single other business selling elephant tourism.
It's a big business and the competition between the sanctuaries is tough. They are all there to make a profit. Keep this in mind as you read through the reviews of the many Chiang Mai elephant sanctuaries.
A good massage is easy enough to find, but so it a bad one. The worst massage I've had came via a recommendation. One of the best I've had was outdoors at a temple on the Sunday walking street. Turned out my masseuse on that occasion was a professor of massage at Chiang Mai University.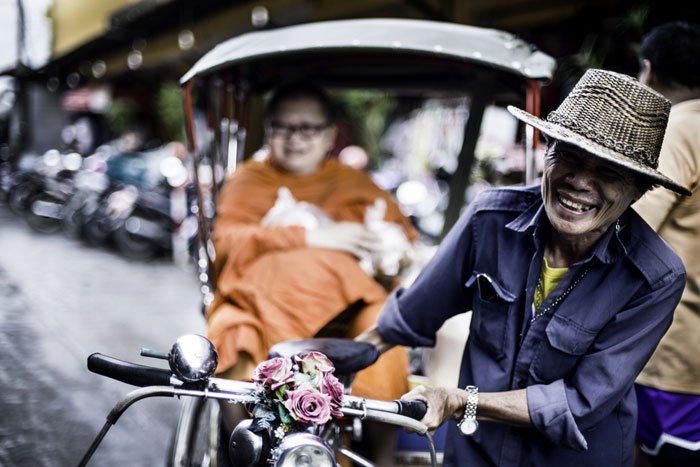 Here Are Some Suggestions For What To Do In Chiang Mai In 3 Days
Chiang Mai is definitely worth visiting, even if you only have 3 days. 3 days in Chiang Mai is not really enough to get to know this wonderful region of Thailand. I know people who came for a vacation and, years later, are still living here and loving it.
Making the most of a short time is a matter of planning well. Particularly if you're intent on a Chiang Mai DIY tour. Weigh your options in advance. Know what you want. Map out your time and travels well. You will be rewarded with rich cultural experiences, sensational sites, and fabulous food experiences.
Chiang Mai DIY Tour – Walking or Cycling
There's are tons to do and see in and around the old city of Chiang Mai. You can organize a day walking or cycling around at a leisurely pace.
Early Morning
Planning a day to get around under your own steam is easy enough. Start early, take an extended break to avoid heat and continue exploring as the afternoon cools off. Evenings in Chiang Mai can be enchanting, so keep reading to learn locations best kept til twilight to experience.
Heading out before dawn in the old city you'll see many monks walking out from their temples to receive alms. Locals will await them with offerings of food. The monks will stop and a short ritual is performed with prayers of thanks and blessing. Thailand is about 95% Buddhist and the devotion of those who bring their gifts early in the morning is something to behold. Be respectful and polite as you witness this age-old tradition.
Don't just be an onlooker. Make an offering yourself and be blessed. If you're not sure what to do, observe the locals. This event will be an intimate memory from your visit to Chiang Mai.
Three Kings monument is the prime location for the morning alms giving ceremony within the old city. If you're feeling more adventurous or planning to head up Doi Suthep, then make your way along Huay Kaew Road. Just before the road starts snaking its way up the mountain you find long lines of monks walking past the Kruba Shrivichai Shrine. This is also an ideal location to photograph the monks. (Read this article to learn about good travel photography etiquette in Thailand.)
Breakfast Time
Close by to Three Kings are local restaurants opening for breakfast. Many Westerners find if an odd consideration to eat rice at breakfast time, but I recommend it. Find a busy place, sit down and enjoy what the locals are eating. It will be better for you and tastier than a lot of the Western breakfast options.
Down the short street on the south side of Three Kings you'll find a group of restaurants selling staples such as Kao Kaa Moo (boiled in pork on rice,) and Kao Mun Gai, (chicken with rice cooked in chicken broth.) A short walk to the north side of the moat and along to the right you'll find the famous Jok Sompet. This restaurant serves a fabulous traditional breakfast called jok. None of these dishes mentioned here are spicy, unless you add your own from the condiment containers on the table.
Getting Your Coffee Fix in Chiang Mai
Coffee drinkers probably won't want to order at one of these older local restaurants. Coffee has only become a thing in Chiang Mai in relatively recent years. Even up until the mid 2000s it was difficult to find a decent brew in this town. Now it's plentiful.
Ask if you're buying locally grown. Very good Arabica coffee is grown abundantly in the highlands throughout the north. Planting became popular in the 1970s as King Bhumibol Adulyadej promoted it as an alternative to growing opium. After a market crash and because of poor quality roads in the mountains, the coffee trees were neglected.
Demand for coffee developed rapidly in the 2000s. With better roads and prices farmers began to prune the old trees and plant new ones. Coffee cultivation in poor hill tribe areas has resulted in far higher living standards in many villages.
Follow your nose and you'll find good coffee in Chiang Mai. All through the old city there are many baristas ready to serve you their best. I prefer to stay away from the larger franchise-owned coffee places which tend to be bland and less personal.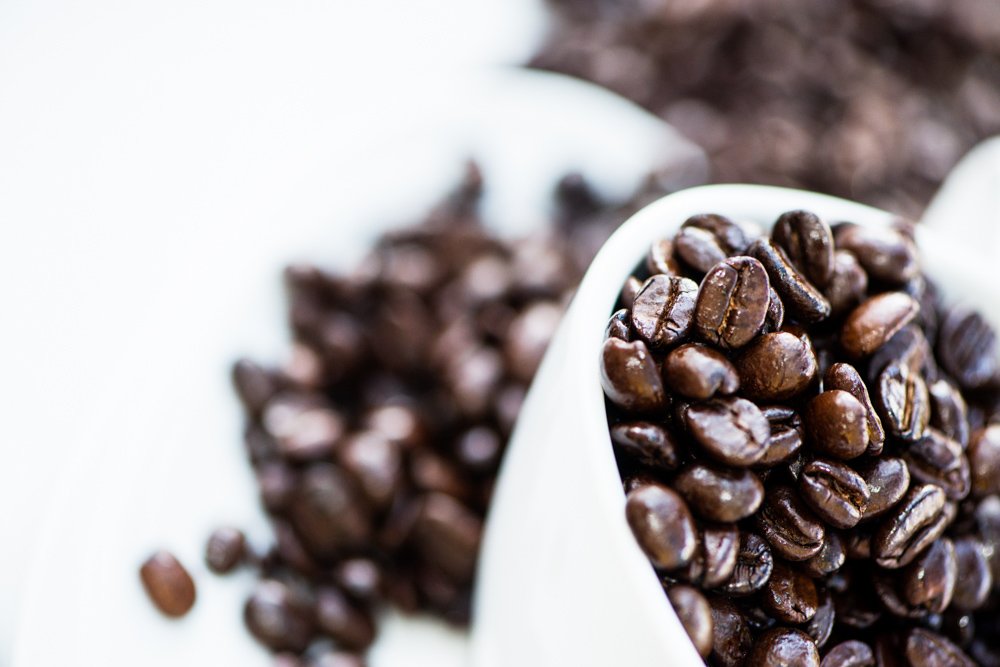 Chiang Mai Cultural History
If you're still in the vicinity of the Three Kings Monument around 8:30 am, take a leisurely walk through the various museums in the area.
In front of the Old Provincial Hall you'll find the Three Kings Monument. It's a bronze statue of King Mengrai (the founder of Chiang Mai), King Ramkamhaeng of Sukhothai and King Ngam Muang of Payao. These three kings collaborated in the late 1200s to establish the city of Chiang Mai as the capital of the Lanna Kingdom.
The building behind them is now the City Arts and Culture Center. Here you can enjoy watching a short video of the history of the city before making your way around the displays of historical religious and cultural significance.
Across the street, in front of the monument, you'll find the Lanna Folklife Museum. The museum offers a lot of information about the city's history in English, Thai and Chinese languages.
Take Your Time
Wander the alleys and backstreets. Enjoy the mixture of old and new architecture. The combination of residential dwellings and businesses. Photograph life as it passes by. Smell the spices and the coffee. Smile as you pass Thai people in the streets. They'll usually smile back at you.
Chiang Mai is a pretty safe place to walk, especially during the day. I never feel threatened here. Of course, you need to be careful. Looking both ways when crossing the street and expecting a motorcycle or tuk-tuk to be coming along the wrong way, even in a one-way street. Don't take the crosswalks for granted. Watch how the locals cross the street. Cautiously and making eye contact with oncoming drivers.
Pay attention to the architecture. You'll discover diversity in old and new styles. Look at the details and decorative expression. Find patterns, shapes, and structures that both blend and conflict with their environments. Chiang Mai is an eclectic mix of construction evolved over the past 700 years to make it the unique and special city it is.
Challenge yourself to find and photograph the biggest tangle of power lines you can. Finding a guy up a bamboo ladder making repairs makes for an even more interesting slant.
Make sure to find your way down the park on the southwest corner. Nong Buak Hard Park is a serene oasis and a lovely place to take a rest under the trees.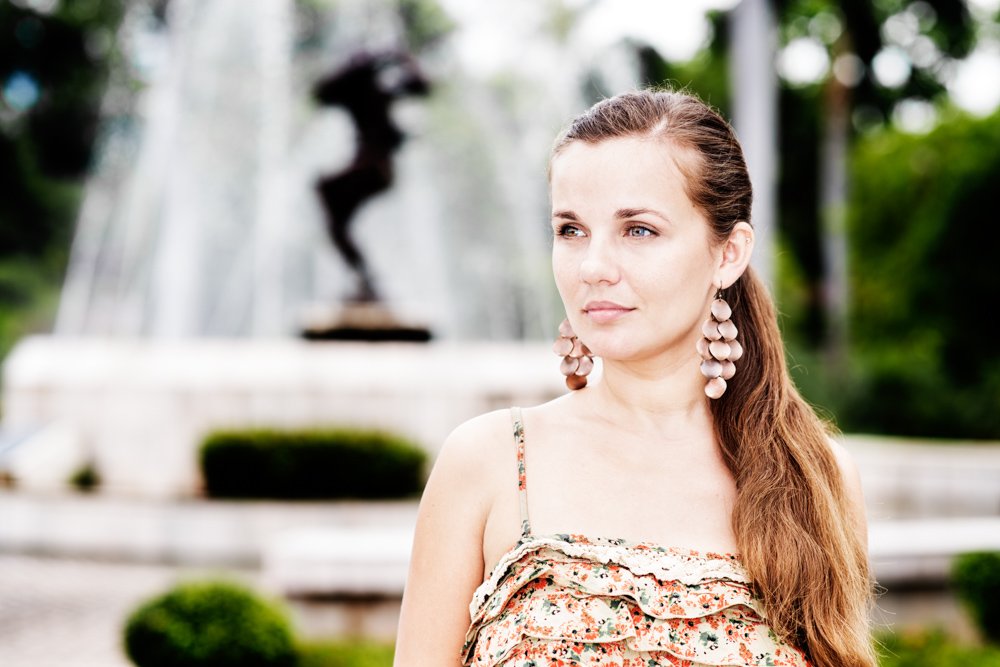 Lunch and Dinner in the City
I'm not going to tell you where to eat the best Khao Soi in Chiang Mai. That place has never been found by a single travel blogger.
Khao Soi is a traditional northern Thai curry. Most often a lunchtime dish. Like any curry, the flavor varies from restaurant to restaurant. Many people claim to have found the best Khao Soi shop, but this is no more than a myth.
A couple of my favorites are just outside the old city, to the south. Along Wua Lai Road you'll find Aunt Daeng who make a mean Khao Soi. Their place is tiny, so you'll have to look carefully. They're usually grilling pork and chicken on a BBQ out front. On the south side of the moat, near the large appliance store, is a family-owned restaurant tucked in behind a brown picket fence. They serve a particularly good vegetarian Khao Soi.
Finding authentic Thai food in the tourist areas of Chiang Mai is challenging, but worth it when you do. Most restaurants dumb down genuine Thai recipes to cater to foreigners. Look for the places where the locals eat.
Avoid eating anywhere near the night bazaar. I have never had a good experience eating in that part of town. I've also found the popular, well-reviewed restaurants beside the river to be highly overrated and overpriced. Look for a newer place, or one a little further out of town if you want to eat by the river.
Most Interesting Old City Temples
Touring temples all day would be easy in the old city, but after visiting a few your interest may wane. Probably the most interesting temples within the historic confines of the moat are:
These are also three of the most popular temples with both local and international tourists, so be prepared for company.
Old City Chiang Mai Markets
Somphet Market is the most popular old city markets with tourists as it's located on the northeast side of the city near a cluster of guesthouses and boutique hotels. It's small and caters for tourists. I don't know of any other local market you can buy elephant pants at. Do you ever see Thai people wearing them?
On the south side of the moat, opposite the gate, is Bumrung Buri Market. This is most lively in the mornings. Make your way out to the alley running behind the market where you'll find more stalls and produce on the street side. At dinner time you can find some fantastic street food outside the market and across in the square next to the Chiang Mai Gate.
These two markets are interesting to visit, but are not the best if you want to get a real taste of how the local people do their food shopping.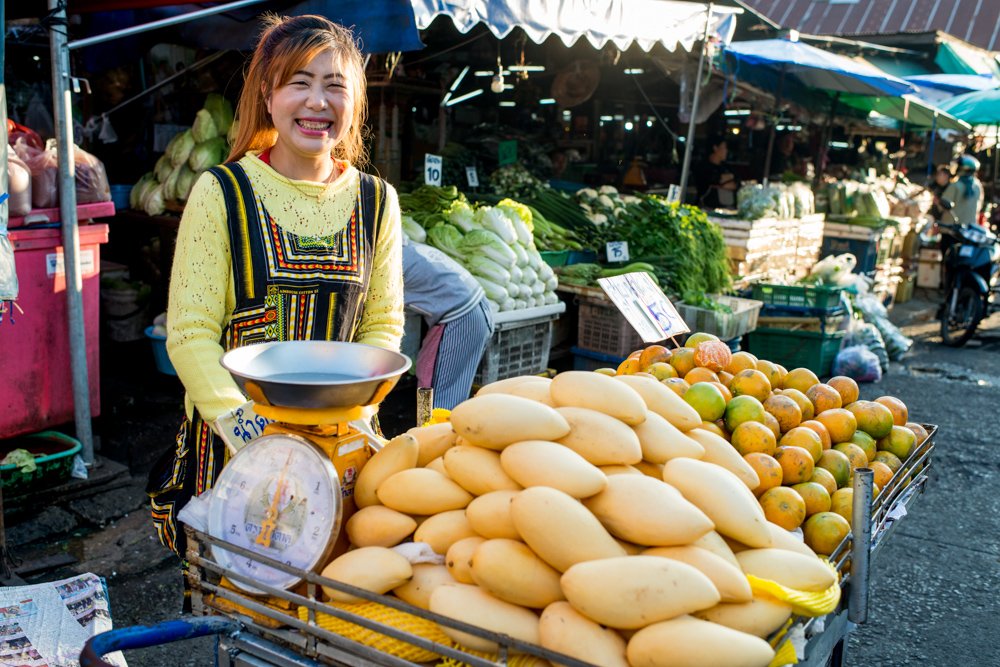 Walking Street Markets
If you're in and about the old city on a Sunday evening you'll not be able to miss the Sunday Walking Street Market. Running from Ta Pae Gate through a large swathe of the city, this temporary night market is well worth a visit. Get there early to browse locally produced arts and crafts and stop off at one of the temples for street food dinner.
On Saturdays there's another walking street market on Wua Lai Road, just outside the south side of the old city.
Other evenings you'll find the Night Bazaar open and selling trinkets, T-shirts, sunglasses and all the typical fare.
Stroll across the historic Iron Bridge at dusk for from good photo opportunities. The northwest corner of the moat is also a great spot from classic evening photos. Wat Chedi Luang is floodlit in the evenings and stays open a little later than some others. If you're at Wat Phra Singh make sure you're back through the gates before the lock up at around 8 pm.
Bigger and Better Local Chiang Mai Fresh Markets
Further out from the old city you'll find other, more impressive local markets:
Muang Mai Market is by far my favorite. It's the biggest and most diverse of all the markets in Chiang Mai. Whether you want to buy a single piece of fruit or a ton, this is the place to come. You'll find local seasonal fruits and imported varieties. Vegetables you've never seen before and seafood from the south … and the far side of the planet.
Every morning the place is chaotic, especially closer to the central crossroads within the market. But the atmosphere is relaxed. Unlike many Asian markets you'll not hear horns beeping constantly or people yelling at each other. You'll not often find many tourists down there.
Muang Mai Market genuinely Chiang Mai. It's full of sights, sounds, and smiles which is why we love to start our Local Lifestyles photography workshop there.
Take a look at this video I produced about the top 5 fresh markets in Chiang Mai.
Kad Luang – Warorot Market – China Town
History tells some Chinese traders making their way north on the Ping River stopped at an elephant camp across from the Borneo timber company in Chiang Mai some 80 years ago. They saw an opportunity there and set up shop.
Today that shop is the sprawling market known the locals as Kad Luang. Tourist will know it as China Town or Warorot Market.
There are two main multi-story buildings surrounded by a maze of alleyways and backstreets.
Closest to the river you'll find the flower market. Under the footbridge is the drive-through. People pull up here and purchase small garlands to hang on their rearview mirrors or take to the temple as offerings. Further along splendid arrangements are created for weddings, funerals, graduations and anything else you'd like to celebrate. Check the prices, you'll be amazed how cheap it is to buy your partner a bouquet.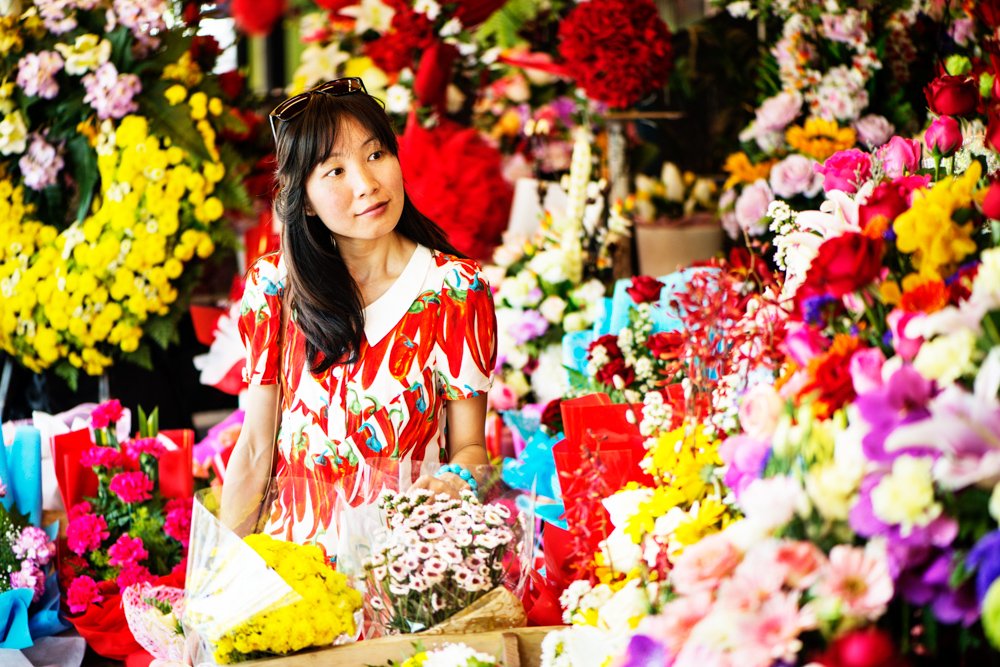 At the south end of the flower market is a Chinese styled shrine and temple. Slip your shoes off and step into the building for a look at the detailed decorated dragons. Use your imagination to interpret the stories depicted from floor to ceiling.
Make your way along the narrow street, back towards the main market. Turning the corner at the coconut shop you'll encounter dinosaurs and crocodiles – deep-fried. The team here produce eep-fried fritter snacks in all manner of shapes and designs and have become very popular with locals and visitors.
Step Inside
On the opposite side of the street, behind the refurbished yellow facade, make your way into the belly of Warorot Market. Here you'll find everything you need. Clothing, shoes, enamelware, food, cosmetics, and eep-fried bugs.
Walk through to the central atrium. Dried fruits and fish, plastic toys and temple supplies are among the diversity being peddled on the lower levels.
Up on the mezzanine floors stores sell school bags and uniforms, probably not of much interest to many travelers. But on these levels you'll find shops full of beautiful northern Thai clothing. This is where the locals shop for their Friday outfits.
Fridays are not casual days. It's been a long-held custom to wear traditional clothing on Fridays, especially in government offices. You'll also notice school students wearing a classical uniform at the end of the week.
Look for the corridor between two clothing stalls which leads to a footbridge over the street below. Pause here a while and watch the world go by. From here you'll see vendors unloading their vehicles, song tau drivers touting for business and a mix of architectural styles.
Fabulous Food
Across in the second building on the ground floor you'll look down at stalls selling fresh and pickled veggies, Thai desserts and famous coiled Chiang Mai sausage. It's not difficult to find the tastiest sausage, just look for the gathered crowd. Pop down, (don't wait for the escalator to start, it never has,) and buy a piece and some sticky rice. They'll cut it up for you so you can enjoy it later in the afternoon when it's time for a cold beer or two. Be careful, it's a little spicy.
Keep making your way through this level and you'll come across more delicious food, both cooked and fresh. Running along the west side you'll find yourself immersed in fabric shops. Packed with chinze, silk, and linens. Patterned, striped and plain. Mainly vendors of Indian ancestry who've been here for generations will sell you as much cloth as you need.
Return to Warorot Market in the evening and you'll find it's taken on a whole new life. More genuine Thai than the commercially oriented Night Bazaar you'll find street vendors and experience a more relaxed atmosphere.
The Guys On The Corner
Still at the market you'll find a bunch of guys hanging out at the corner near the river. They're ready to take you where you want to go and show you the sites.
Samlor are the three-wheeled tricycle taxis known to many tourists are rickshaws. This classic form of Chiang Mai public transport is a fading part of the culture. It's hard work in the hot sun, but these men love what they do. Many of them have been wheeling their way through the streets and allies of the city for more than 50 years.
I've made a personal photography project to photograph these men and their machines. I love photographing cycles, with two wheels or three. Each samlor is as unique as the individuals who ride them. Decorated with motifs, flowers, toys and many other creative attachments reflecting the colorful characters of their hard-working peddlers.
Take a short ride to lunch, or indulge in a tour. It's a great way to see the city and you'll not find the prices are so inflated as most tuk-tuk drivers will try to charge. It's a slow and relaxing means of experiencing the world as you pass it by.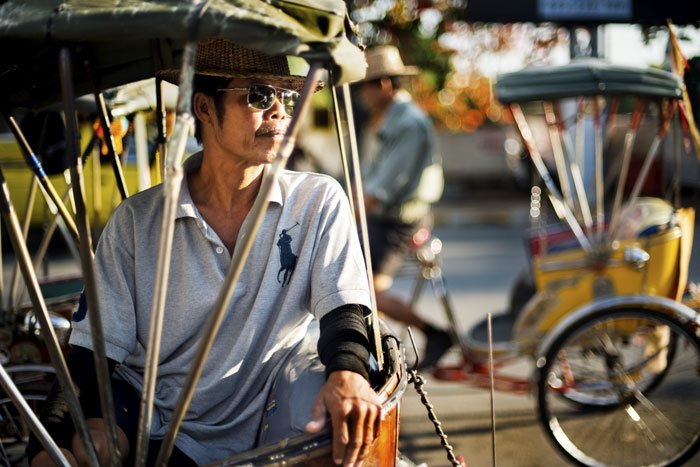 Chiang Mai Attractions By Tuk-Tuk
Further out from the old city of Chiang Mai there's plenty of attractions to see if you take a tuk-tuk, red taxi truck or hail a Grab driver. Grab is the SE Asian version of Uber. Just download the app and you're away.
If you prefer to take a more traditional ride, the tuk-tuk is most classic. These three-wheeled gas-powered buggies can zip through traffic with ease, but they are hot on a sunny day and are not the most comfortable if you want to visit locations that require time to reach.
North of the City
Towards the north you'll find the Highland Peoples Discovery Museum, the 700 Year Stadium, and further on to Huay Tueng Thao Reservoir.
At the museum you'll learn about the history and culture of Thailand's many ethnic minority peoples. There's a documentary room honoring the late King Bhumibol Adulyadej The Great and his development of the highlands.
Over at the stadium you can cool off and take a swim in the longest pool in Chiang Mai. This stadium was built to host the 1995 Southeast Asian Games and to commemorate the 700th Anniversary of Chiang Mai's establishment.
A little further north you can find yourself relaxing eating a local lunch on a bamboo platform over the Huay Tueng Thao Lake. This is a great escape and normally fairly empty on weekdays. Saturdays and Sundays can be very busy with Thai families and groups enjoying this popular spot to unwind.
Coming back into town you can stop at one of the more historic temples outside of the old city. Wat Chet Yot is just to the north of the Super Highway. This Indian style temple was built in the fifteenth century to host the Eighth World Buddhist Council. The exterior is adorned with fabulous frescos and the grounds are populated with large trees, old chedis and a more recent temple with a Lanna design.
South of the City
Heading south you can make your way to the ancient ruins of Wiang Kum Kam. This was the original capital city of the Lanna Kingdom, predating Chiang Mai. There are many locations to see spread out over a wide area. Riding in one of the horse-drawn buggies will save your feet.
If history is not your thing you may enjoy the "Grand Canyon" water park. Although, if you have experienced the Grand Canyon, this will not live up to expectations when you arrive if you trust the name. Here you can frolic in the water and enjoy the inflatable obstacle course, slides, a small zipline, and wakeboarding.
South and towards the west, beyond the canal road you'll discover the Royal Park Rajapruek display gardens. This extensive park was built to commemorate the 60th anniversary of His Majesty the King Bhumibol Adulyadej's coronation and his 80th birthday. This large floral and botanical park has an immense variety of plants and flowers. You will also find here the large Ho Kham Luang Royal Pavilion.
Back in closer to the city's south gate, just off Wau Lai Road, is the splendid Wat Sri Suphan. Also known as The Silver Temple where you can find a diligent group of local craftspeople tapping away at their metallic art. The main structure itself is fairly plain, but inside the artwork is eye-catching. The main reason to visit it to marvel at the ordination hall which is covered inside and out with traditional pressed metal artwork.
Visit this temple on a Saturday evening if you can. This is when it's bathed in multi-colored lights. You'll also be immersed in the walking street market which fills the neighborhood with throngs of people.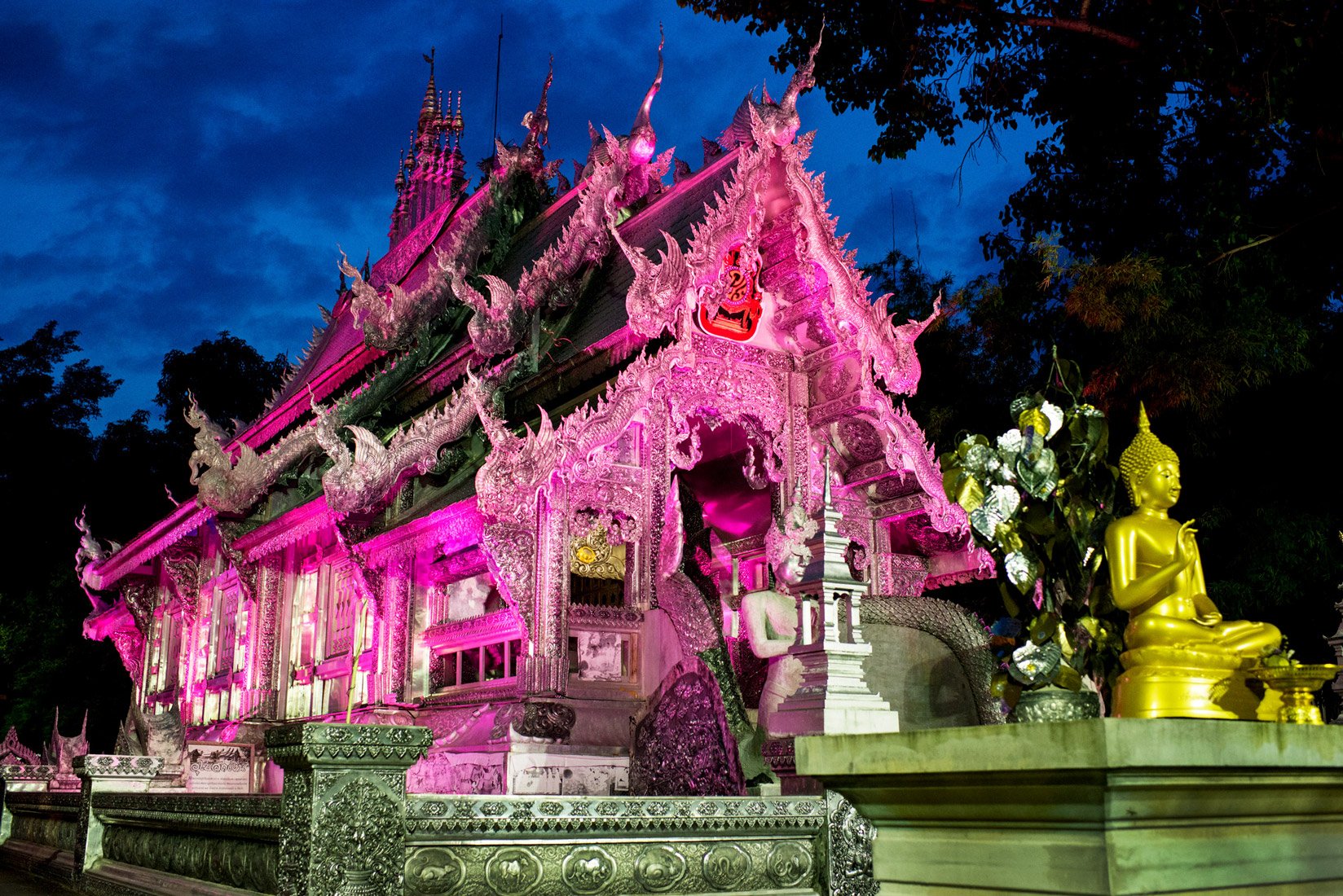 East of the City
Baan Jang Nak is a museum of elephant wood carvings. Founded by Mr. Phet Wiriya, who has a strong passion for the art of wood carving. He was a student of the greatest woodcarver in Lampang Kum-ay DejDuangTa. This is a more intimate experience of the northern Thai wood carving art that you'll find at the more popular Baan Tawai.
At Bo Sang you'll find a collection of stores selling handicrafts, including traditional handmade decorative paper. The umbrella making center has all day demonstrations of the classic Thai parasol making. Walk around past the showroom to experience local craftspeople at work. Here they'll no doubt offer to hand paint your phone cover, jeans, bag or anything else they think of as a souvenir.
All along the road to Bo Sang, and further on towards San Kamphaeng, the road is dotted with silk weaving, silversmithing and all kinds of traditional and modern art. The MAIIAM Contemporary Art Museum is one of the more recent places to open and features works by contemporary artists from Thailand & other parts of Asia.
West of the City
Heading out to the west of the city from the top of the moat you can find some peace and quiet among the huge trees at the Huay Kaew Arboretum. It's a charming place to take a rest.
A little further along, before you start the ascent to Doi Suthep, Chiang Mai Zoo is on your left. On the roadside here you'll also find willing red taxi truck drivers to ferry you up the mountain.
It's steep and windy, so make sure to stop and enjoy the serenity of Wa Pha Lat before you continue up to the top. Near the summit there are a number of attractions.
The Bhubing Palace gardens are beautifully kept and sprawling. Because of their higher altitude and cooler weather, the rose gardens thrive here.
A little further along the road is the Hmong village of Doi Pui. It's rather touristy but give you an insight into how this ethnic minority people live.
Of course you can't spend time on Doi Suthep without visiting the most famous temple in Chiang Mai. Wat Phra That Doi Suthep is hugely popular with most visitors coming from around Asia and considering themselves "pilgrim-tourists". I've found the best times to visit are early morning and closer to dusk, to avoid the big crowds.
As you come down the mountain, if you make a right turn onto the canal road to head south, you'll be going in the direction of Wat Umong. This is a charming forest temple settled into the hillside. Umong means 'tunnel' in Thai. There's a series of passageways underground which were constructed for monks to meditate in. Step the interior and it becomes apparent why. The cool atmosphere is serene.
Chiang Mai is the Rose Of The North
Coming here you're amongst a different kind of people. Northern Thais are generally much more relaxed and easy-going. The hustle and bustle of Bangkok and the seediness of Pattaya (most of it) is left down south.
There's plenty of adventure to be had here, whether you prefer a slow life or one with a little more excitement.
Planning to Visit Chiang Mai?
March through May are Chiang Mai's hottest months, with November to January seeing the city's coolest temperatures. May to September is the wet season, but despite its slightly menacing name, I consider it to be a great time to visit. If you can handle the odd, refreshing shower, you'll be rewarded with smaller crowds and lush green countryside.
Consider A Chiang Mai Photo Workshop
Building a visual story of your travel experience helps keep great memories alive for years to come. The more interesting you make your photos, the more your family, friends and followers will engage.
Chiang Mai Photo Workshops are designed to give you a diverse taste of northern Thai culture. Learn to take professional-looking photos, with your phone or camera, and find yourself in some of the most alluring, off the beaten track locations.
During a Chiang Mai Photo Workshop you'll not be rushed from one place to another. Group sizes are small, from one to four people. You'll have the opportunity to engage with locals. Relating with the people you meet along the way will enrich your experience more than merely passing them by on a tour.
Explore the markets.
Experience some of the lesser-visited temples.
Enjoy tropical flora.
Find local cultural craft people creating their wares.
Relate with local ethnic minorities.
Savor northern Thai cuisine.